Staff & Contributors
STAFF

Peter Neill
---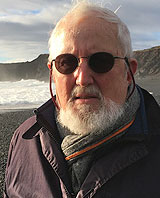 Peter is founder and director of the World Ocean Observatory and serves as host of World Ocean Radio, a weekly podcast about the health of the ocean. In 2016 he received an appointment with the Climate Change Institute and represents the W2O as a Research Associate; he previously served 20 years as President of the South Street Seaport Museum, New York; is co-founder of The Sound School and The Harbor School; and has dedicated his career to marine affairs. His most recent book, The Once and Future Ocean: Notes Toward a New Hydraulic Society, is available wherever books are sold. He lives in downeast Maine with his partner Mary.

Trisha Badger
---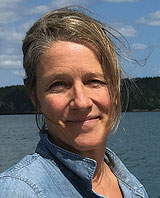 Trisha serves as the Managing Director for the World Ocean Observatory. She is the Associate Editor of both the World Ocean Observer and World Ocean Journal, is producer of World Ocean Radio, and is responsible for maintaining, expanding and marketing the programs and special projects of the W2O. Trish majored in 19th century English Literature and Creative Writing at CUNY Hunter College in New York City, and brings years of maritime and experiential education administrative experience to the W20. Prior to the W2O she served as Director of Communications for the Apprenticeshop, a school for traditional wooden boat building, in Rockland, Maine. She is also a freelance graphic designer, web developer, and private chef, and lives with her husband Kevin on a small farm in Jefferson, Maine.
CONTRIBUTORS
Alexander More, PhD
Managing Director, World Ocean Forum
---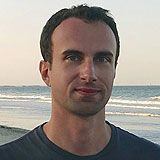 Alexander More (PhD, Harvard) is a historian whose research focuses on the impact of climate change on population health and the economy. By using both climate science and historical records, More brings recent drastic changes into a broader perspective, one that permits stark comparisons between current and historical trends in temperature, pollution, pandemic disease, and extreme weather, all of which directly impact food production, human health, economic prosperity, and political stability. He is author of several landmark studies of pre-industrial climate and pollution, and is an active contributor to the field of planetary health. He currently holds an appointment in the Department of History at Harvard University and is also Assistant Research Professor at the Climate Change Institute at the University of Maine. Combining the expertise and resources of the two institutions, Dr. More has agreed to join the World Ocean Observatory as the Managing Director of World Ocean Forum: a platform that invites fresh ideas, new solutions, provocative and imaginative conversations about the future of the ocean, linking unexpected people with unexpected ideas. World Ocean Forum is a place for key ocean voices—professionals and Citizens of the Ocean alike—to contribute to an active forum of opinion, ideas, and proposals for change in ocean and climate policy and action worldwide. Dr. More will be instrumental in bringing many new professional voices to the Forum and we look forward to his work curating an engaging and relevant platform for the ocean future and bringing his own climate expertise to the conversation.
Bjorn Grigholm, PhD
Platform and Educational Developer
---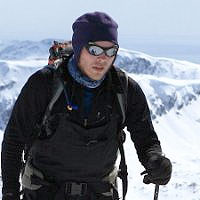 Bjorn serves as content and platform developer for the World Ocean Observatory, creating an educational gaming experience (World Ocean Explorer) for students ages 10 and beyond. Bjorn is a research assistant professor at the Climate Change Institute at the University of Maine, focusing on reconstructing past climate and environmental variability from ice core records stored in glaciers from around the world. As such, he actively works to introduce climate science and share climate data with the public in an approachable way via educational websites, applications, brochures, blogging, animations and short films. His interests also include resilience and vulnerability assessments, working with organizations such as the Union of Concerned Scientists (USC), to help inform national-to-local scale climate adaptation and mitigation policy.
José da Costa Picas Do Vale
Portuguese Host, World Ocean Radio Global
---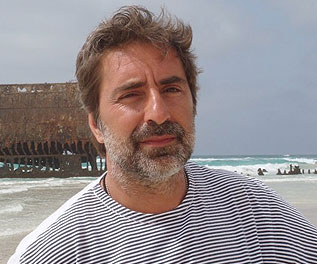 José has worked as a fisherman since the age of thirteen. Later, while serving in the Navy, he was stationed at the Museu de Marinha where he began a 20 year-long career, first as a Naval officer and later as a consultant. He currently serves as an associate researcher for the Art History Institute and an integrated researcher for the Contemporary History Institute. He is working toward his PhD in Contemporary History with a focus on maritime museums, centered on the Museu do Mar Rei D. Carlos in Cascais, Portugal.
Alyne Cistone
Swahili Host, World Ocean Radio Global
Ocean Literacy Curriculum Consultant
---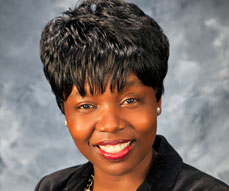 Alyne Cistone is a Kenyan-born attorney currently living in Downeast Maine. She has an inborn passion for social justice, human rights, environmental conservation, and the advancement of education and community development. In addition to translating and recording audio in Swahili, Alyne consults with us on the Ocean Literacy curriculum to be introduced into Eastern Africa.
Laurent Lambert
Ad Hoc Program Consultant
West Indian Ocean, Red Sea, and the Gulf
---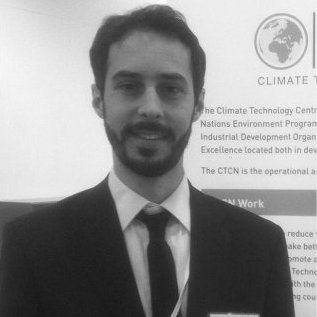 Laurent was instrumental in helping us get WORLD OCEAN Radio Global off and running. He helped us conceptualize a global development strategy for WOR, set us on the right track to locate quality, efficient, and super reliable translators, and helped us with some initial fundraising efforts to produce these WOR broadcasts in French, Spanish, Portuguese and Swahili. We look forward to continuing to work with him on this and other new projects.
John Smith
Web Developer, Technical Advisor
---
John is proprietor of Whitelancer Web Development. He serves as World Ocean Observatory's Technical Advisor and Webmaster. John has been a programmer since the age of 14, and continues to expand his knowledge after having graduated with a degree in computer science in 2002. After working as the sole web developer at a local magazine company for many years, John was ready for more. In 2007, he transformed Whitelancer Web Development into a full-time business rather than solely a freelance enterprise.
PARTNERS
Dr. Tundi Agardy
Marine Conservationist, Biologist, Coastal Planner
---
David Conover
Executive Producer/Director, Compass Light Productions
World Ocean Observatory Media Partner
---
Anne Witty
Curator, Editor, Historian
---
The New England Ocean Cluster
Portland, Maine
The NEOC is a for-profit cluster initiative created to benefit marine-related companies and those that draw from the ocean's broad spectrum of natural resources. Their mission: to promote dynamic networks and relationships among marine focussed businesses and entrepreneurs to maximize the synthesis of environmentally sustainable ideas and to drive collaboration among forward thinking professionals. World Ocean Observatory is partnering with the NEOC as a member of their Portland Cluster space to serve as a communications arm for furtherance of their cooperative innovations.